Aston Martin DB7 convertible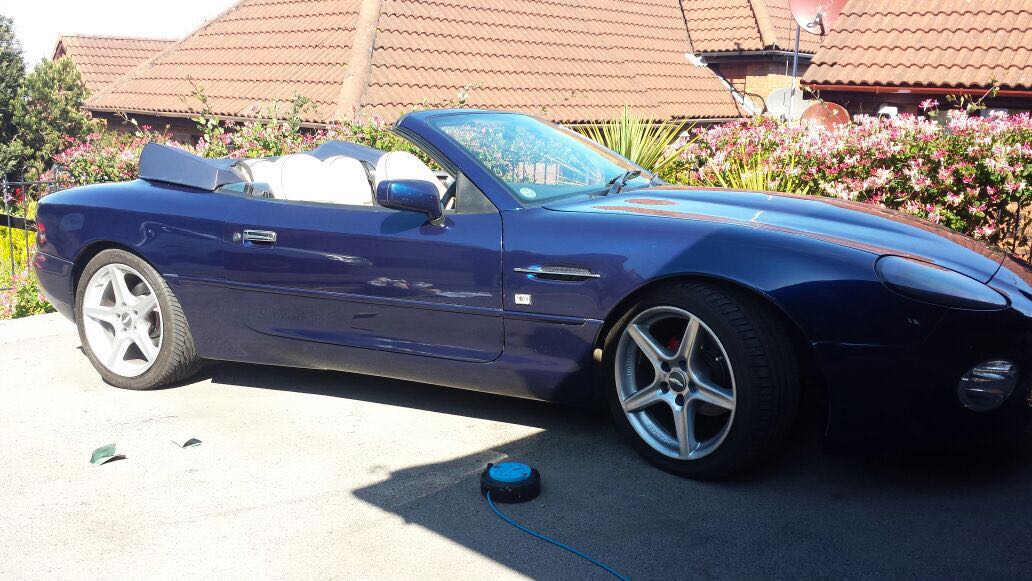 ---
Mr Ford had purchased his Aston Martin DB7 from new and had taken good care of the beautiful car, but over time the leather seats had become worn and the leather had dried out.
All leather upholstery can dry out and become cracked if it isn't treated with balm or conditioner, but car seats and interiors are especially prone to this due to the fact that they are exposed to higher levels of sun, heat and fresh air.
CFS visited Mr Ford at his home where his car was in his garage. The car was driven outside by the client where we deep cleaned the seats using ultra-strong professional leather cleaner and stripped off the top lacquer coat with a leather preparation fluid.
CFS re-coloured the seats using a pigment dye that we had previously colour-matched. To finish off the process we then re-lacquered the surface using a satin lacquer finish.
Mr Ford said he believed he would have had to buy brand new seats for his Aston Martin DB7 which would have cost approximately £2,400 per seat, so CFS had saved him an awful lot of money! He never realised that re-colouring the seats would look as good as new and the work that CFS had carried out had far exceeded his expectations.