renovated armchair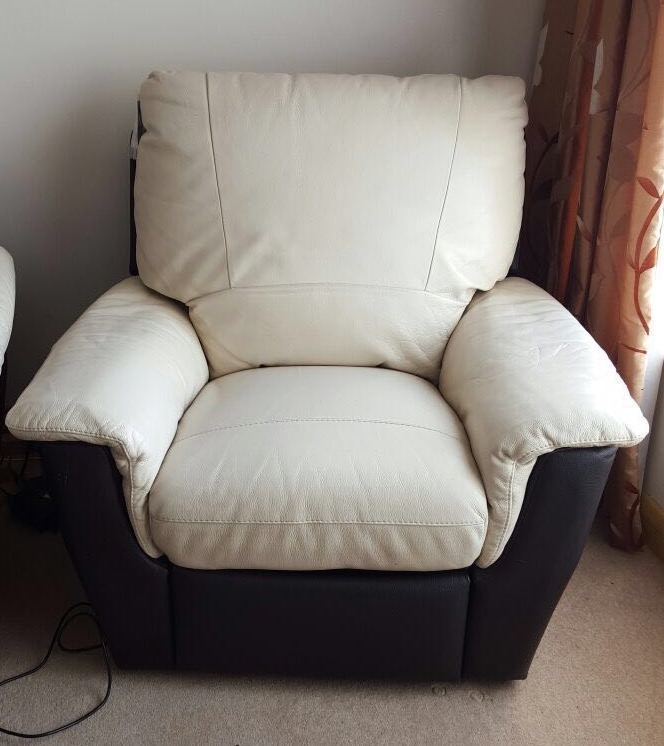 ---
A Renovated Armchair for Mr Phillips of Thornbury, Bristol
Mr Phillips' favourite armchair had become uncomfortable over time through general use. The seats were sagging and providing less support than when it was originally purchased, and the armchair was looking tired.
He contacted CFS by phoning our Bristol office on 0117 382 6790 and arranged for us to visit his home where we gave him a free quotation for the renovation of his armchair. He was happy with the price we quoted so we arranged to visit him to carry out the renovation at a time that suited him.
CFS visited Mr Phillips the next week and re-plumped the armchair's seat with 4" foam and re-filled the back area with fibre filling, making it so much more supportive for him.
Fibre filling is normally used by manufacturers for low-backed sofas whereas foam filling is used for high-backed sofas to support the head. CFS use only the best high density foam available which can last up to 10 years when used as recommended by the manufacturer.
To add that extra support we then removed the old webbing and replaced it with brand new webbing which was fitted from under the chair frame to minimise any change in the appearance of the armchair. Mr Phillips was extremely pleased with his renovated armchair and can now sit and relax in comfort an style.
All materials used by CFS are of the highest quality and are guaranteed to last for many years so you can relax in the knowledge that we will renovate your chair and sofa using only the best materials and equipment.
To see our full range of Furniture Repair Services Click Here