BRISTOL AIRPORT LEARJETS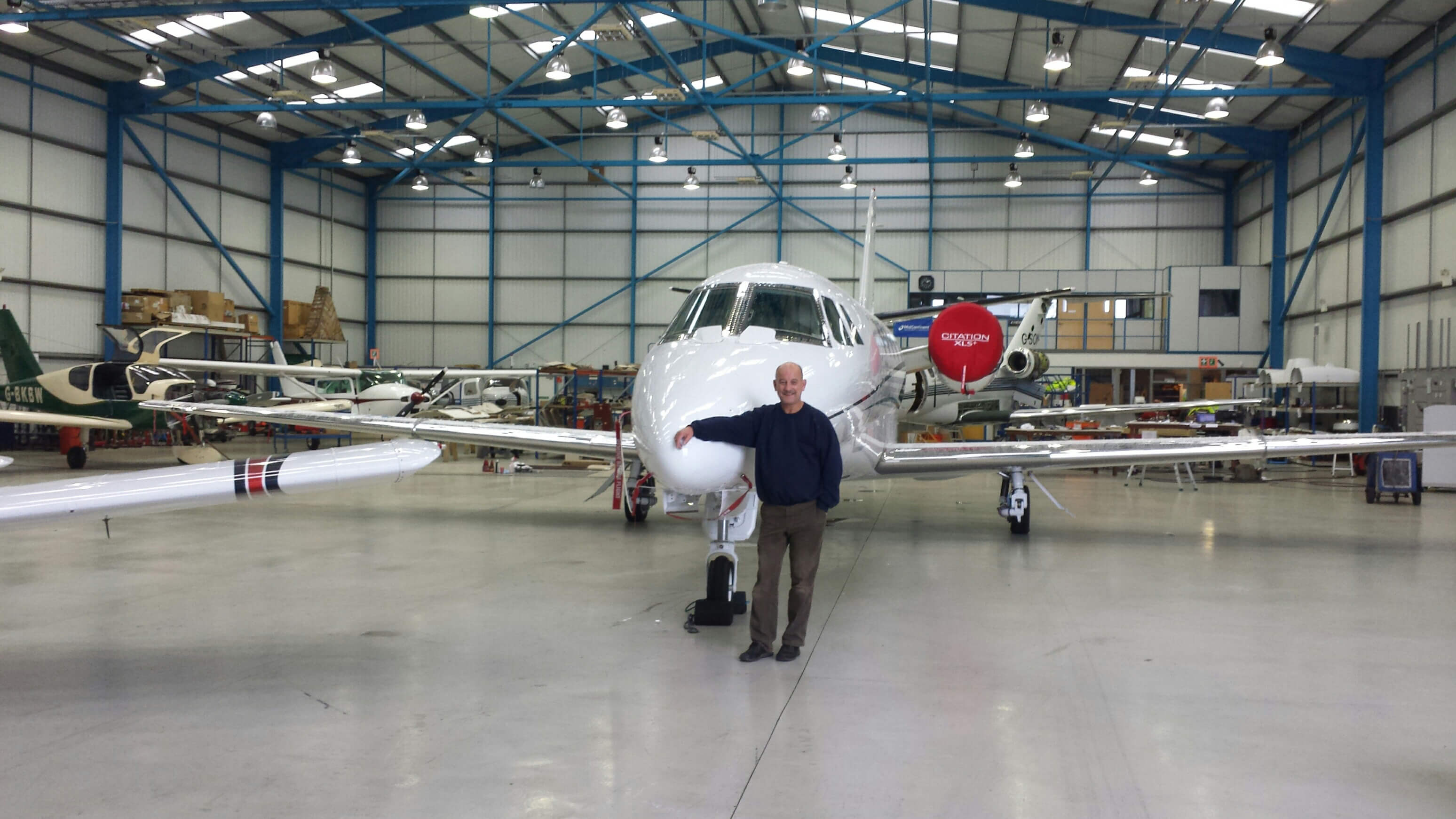 ---
CFS was asked by a private owner of a Lear jet if we could go and have a look at the interior passenger seats and the captain's seat in the front of the jet at Bristol airport, because they were in bad condition. The owner was under the impression that all the seats needed replacing and asked us to see if we could restore them to their as-new condition. The standard was extremely high as private jet clientele have a certain expectation of how the jet interior should look.
Bristol Airport
We initially went to Bristol airport, to assess the seats and explained to the owner of the jet that CFS could make the seats look new again and this would cost a fraction of having new seats made for the jet.
The owner agreed to arrange for the jet to stand down for a service, but explained that it couldn't be down for no more than 48 hours because the money lost for private flights would cost him too much money. We had to guarantee all the work would be done on time and to a high class standard.
The owner phoned CFS and gave us a date for restoration of the seats and confirmed he would ensure the seats would be out the jet and in the hanger therefore giving us greater access to all parts of the seats.
The pressure was on that day for CFS but we were confident that we would make the deadline of time so that the jet would be back in the air as soon as possible.
CFS got to Bristol airport very early that morning and got straight to work in the hanger.
We deep-cleaned all the seats with an alcohol cleaner to strip off the dirt and grime and remove the old lacquer and let the seats dry out thoroughly. Then leather preparation was used to make sure all the pores in the leather were thoroughly cleaned . Two coats of cross linker and adhesion promoter were applied to the seats, and then dried with heat. Then six coats of pigment dye were applied over the seats and dried in between each coat.
All our work was completed at Bristol airport the same day and the owner was extremely thrilled with the finish of the seats and the work that had been done overall. Many of the airport engineers also came to view the quality of our work following recommendation by the jet owner. As an added bonus we also completed the work twenty four hours ahead of schedule.