Church seating re-upholstery and wood repair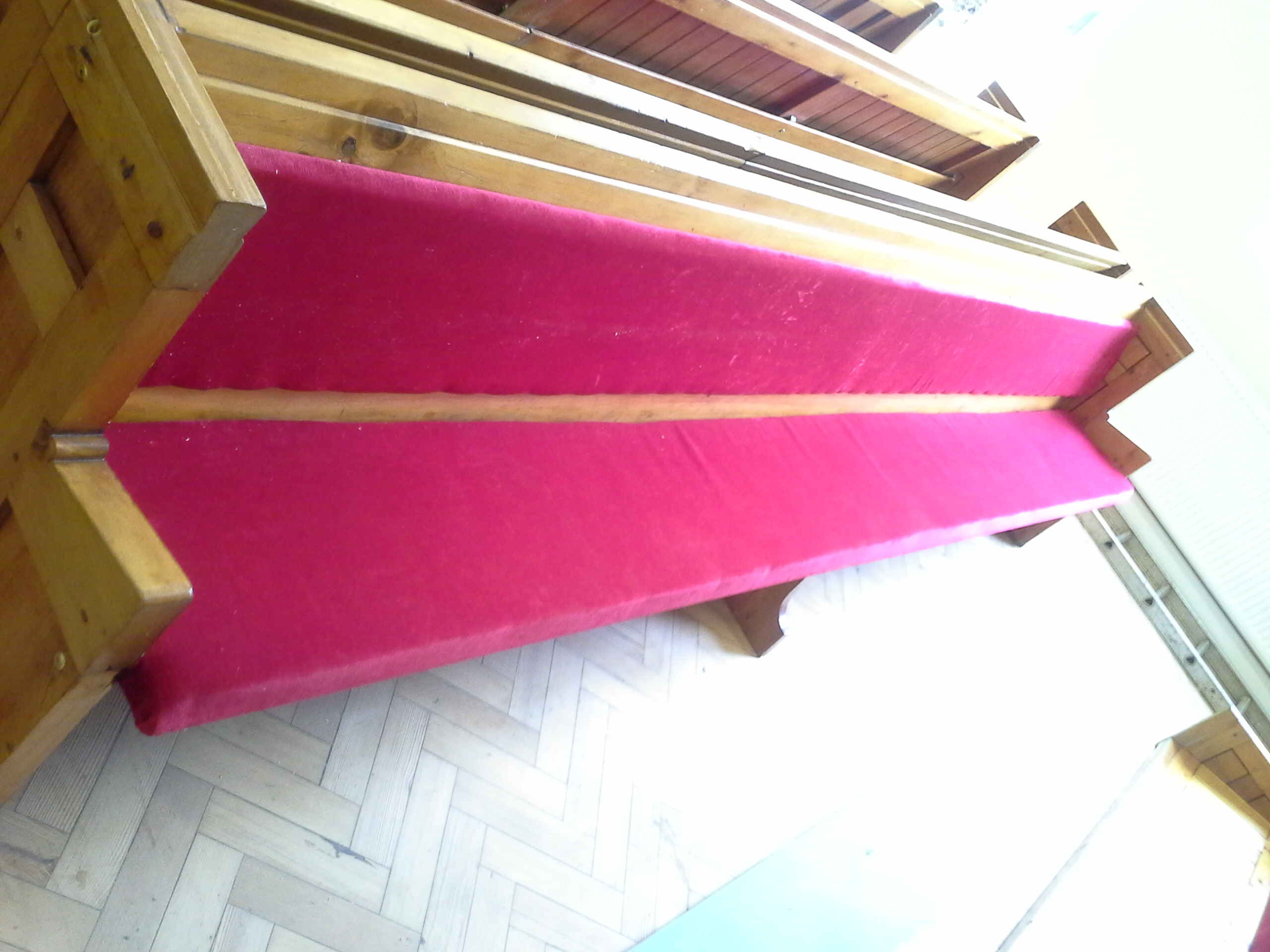 ---
Church seating re-upholstery and wood repair - Pilning, South Gloucestershire
CFS were thrilled to be asked to take on a big project for a new church in South Gloucestershire.
The new church was purchased and sponsored by the parishioners and they had a relatively tight budget to convert the former primary school into a church.
The church conversion had to ready within six working weeks when the church would be open to the public.
The church committee purchased second hand wooden seating (pews) that were over three meters long and needed a lot of work done to them to make them looking good to use for the new church. In total there were twenty seven pews that needed restoration.
CFS filled in all dents and re-varnished all the wood, then upholstered all the seating areas with a plush red velvet so that they looked luxurious and were comfortable to sit on. This was a very exciting project which enabled us to meet some lovely people at the same time as watching other craftsmen at work decorating the new church.
CFS had just over a week to complete all the work which was completed within that timescale and ready for the grand opening. CFS were invited to the opening and the church was full of happy parishioners looking at and trying the restored seats that CFS had renovated.