dog damage to sofa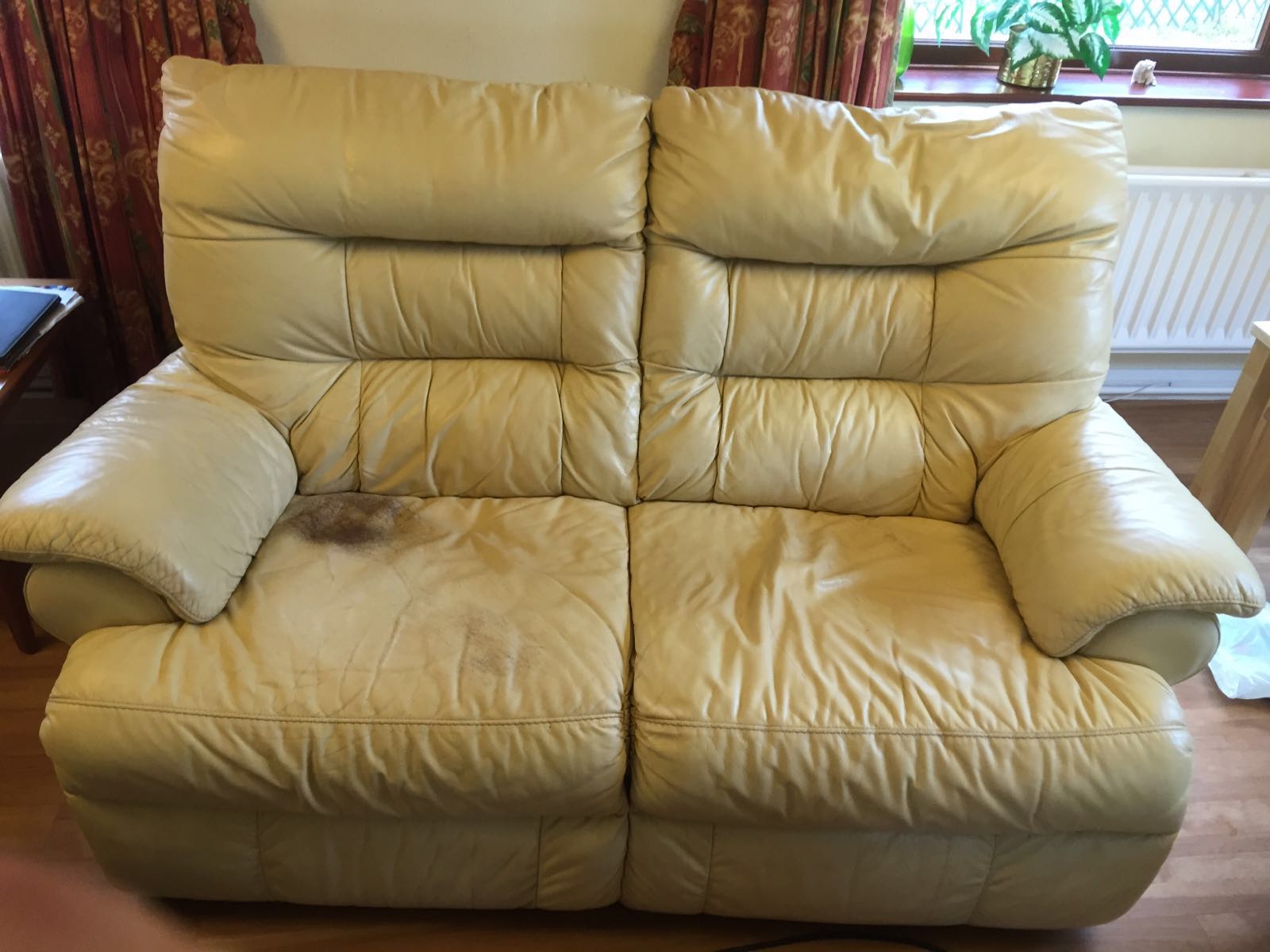 ---
Mr Mrs Andrews of Exmouth, Devon - Dog damage to leather sofa
Mr and Mrs Andrews have a leather sofa and two leather chairs that are around ten years old. They have three whippets who were regularly allowed to sit and jump up on to the upholstery, but unfortunately the dogs kept scratching the seats with their paws and had taken the colour off of areas on the seats.
Mr and Mrs Andrews purchased the furniture when they retired and paid almost £3,000 for their furniture ten years ago and did not want to buy new.
CFS re-coloured their furniture to look as good as new and Mr and Mrs Andrews were so happy that CFS had renovated their furniture back to how it looked when they first purchased it. CFS saved them a lot of money and were talking about going on holiday with the money they saved not having to buy a new suite.
Mr Mrs Andrews said 'Thank you to CFS - we cannot believe the difference! You were polite, turned up on time and it makes a change to deal with a genuine company'
Dog damage is very commonly found on leather sofas - their paws can do quite some damage and by jumping around on the furniture they can easily remove some of the leather colour. CFS will use pigment dye which can be colour-matched if required, to recolour the damaged areas and seal in the colour with a lacquer.