French polish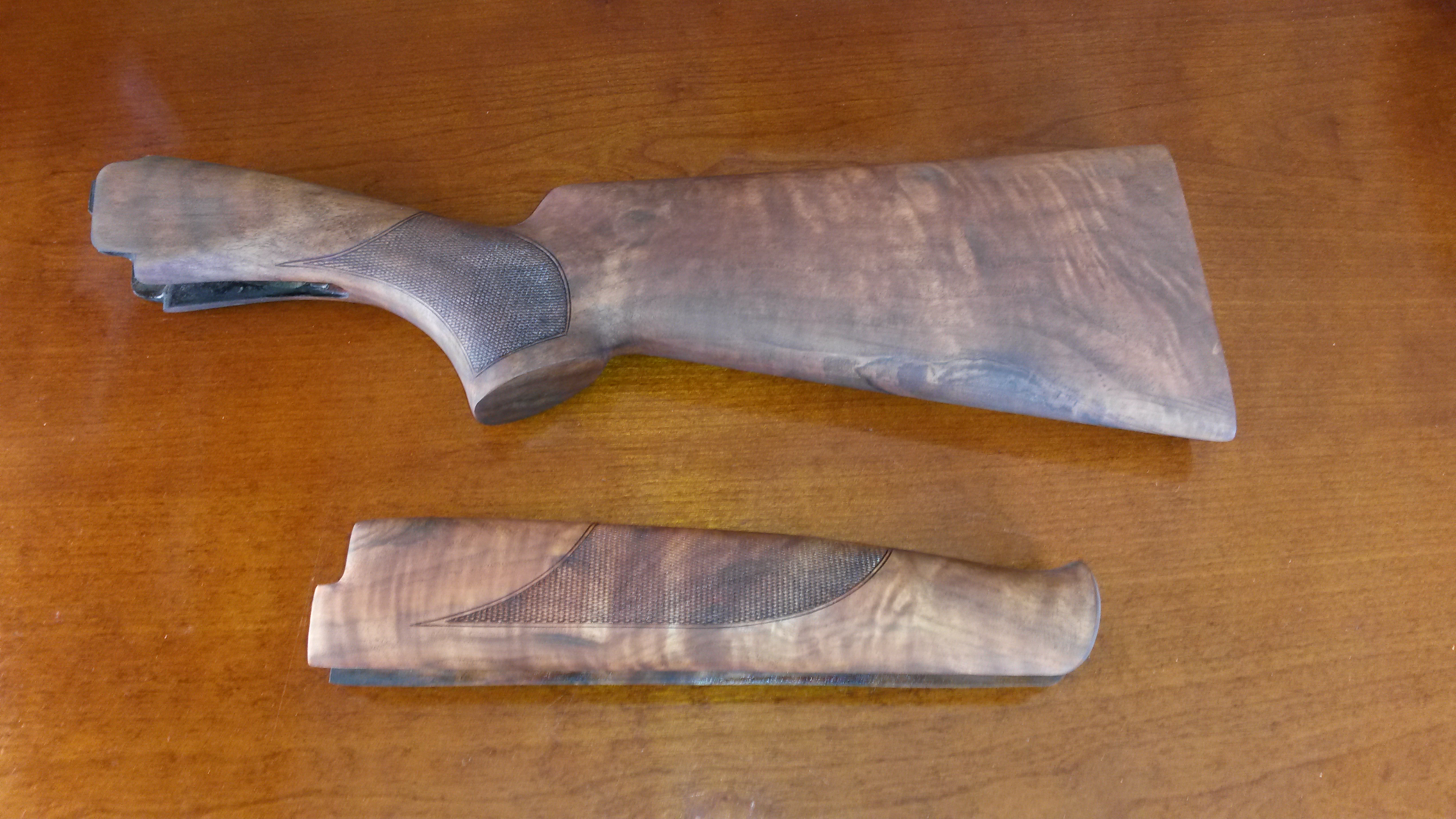 ---
Mr Page of Downend Gun Club, Bristol - French polish
CFS was asked to strip the stock and centre of a shot gun that Mr Page uses for shooting clay pigeons, and change the finish from a stained lacquer finish to an oil finish
CFS stripped all the old surface off, sealed the bare wood and applied four coats of oil with wire wool, allowing several hours for the oil soak into the wood. The whole process of renovating the gun took approximately 12 working hours spread over two days.
Mr Page took his gun to clay pigeon shooting the following week and he phoned me to say everyone at the shoot asked him if he had purchased a new gun.
"I was very pleased with the work CFS did on my old gun which really impressed all of my friends - they all wanted to know where I got my new gun from - well done to CFS - gold star."