leather chair recolour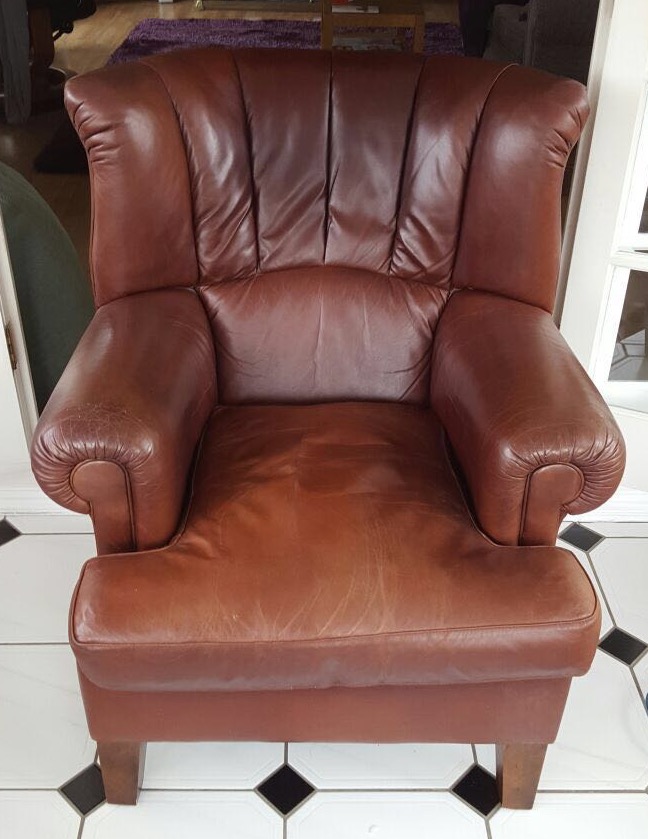 ---
Leather chair recolour - Mr Warner of Somerset
Mr Warner purchased this expensive easy comfortable chair a few years ago. The chair was directly in sunlight, in daily use and he regularly wore jeans, which had worn most of the colour off the surface of the seat of his chair.
CFS initially gave the leather a deep clean with alcohol based cleaner and left it to dry for about thirty minutes. Then we added four coats of colour pigment, followed by two coats of lacquer to give it that smart new look again.
All in all the whole process took about four hours to complete and we advised the client not to use the chair for about 24 hours to allow the colour to fully dry.
Sunlight is the number one enemy of leather upholstery as it can easily bleach the colour out of leather. so if your chair or sofa are left partially in sun (or even bright daylight) it is quite common for the colour to become uneven. This can be easily rectified by CFS on-site leaving your chair or sofa looking as it was when originally purchased.
Mr Warner said that he never realised just how much damage jeans and sunlight could do to leather upholstery and was so pleased he had asked CFS to recolour his chair.