Shabby chic chair repair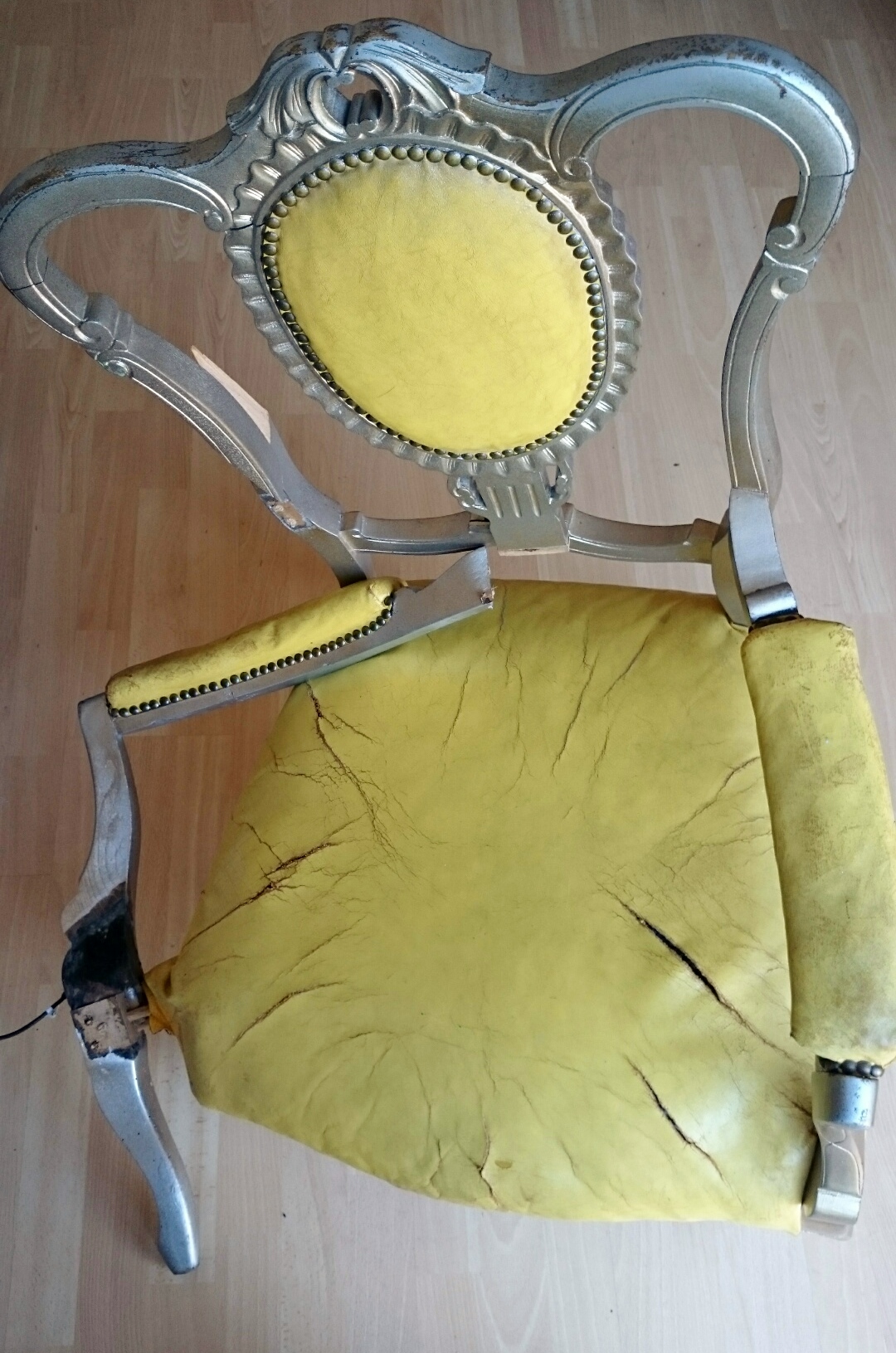 ---
Shabby chic chair repair -
A local South Gloucestershire removal company
CFS was phoned by a removal company because an expensive and much-loved shabby chic chair had been accidentally damaged during transit and CFS were asked to cary out this substantial chair repair. The client regularly used the chair in her bedroom and didn't want to lose it so CFS gladly accepted the job of repairing the much loved chair.
it was a beautiful pale lemon colour with silver stained wood surround and very unique.
CFS disassembled the chair joints, crafted new joints and glued and pinned the joints back together so that the chair looked as though it had never been damaged. The beautiful chair was delivered to the customer the next day and was found to be even more stable than it had been before it was damaged.
The removal company was very grateful to CFS for the quick response and the chair repair which enabled them to maintain their reputation of excellent customer service. The client was thrilled with her chair which has now resumed its rightful position in her new home.